The Centre of Positive Health is pleased to partner with Instinct Gym and Wellbeing to offer chiropractic care to the people of Tarporley and the surrounding area. Having a long standing relationship with the Instinct founder, Dan Jones, we are delighted to be able join the Instinct clinical team.
We treat every patient individually, by investigating the root cause of your pain before tailoring a bespoke treatment plan for each patient, we can help prevent problems from returning, ensuring everyone is given the highest level of care, and only what is best for their specific needs.
To book a New Patient consultation appointment, please phone our reception team on 07958 077344 or contact us by email (instinct78@c4ph.co.uk) with your full name, date of birth, and phone number.
If you are an existing patient and would like to book an appointment please contact reception or book online:
further information
Children under 18 years of age receive 25% discount on treatment fees.
We also offer three discounted prepayment plans as per the following information:
do not delete (code)
Prepayment plan options
INITIAL COURSE OF TREATMENT
This is available to individual New Patients and offers a 10% discount for an initial series of 6 treatments.
£297
SUBSEQUENT PACKAGE OF 6
This is available to individual patients and offers a 10% discount for 6 treatments.
£297
FRIENDS AND FAMILY PACKAGE
Available to all patients to use individually or share with 'friends and/or family' and offers a 10% discount for 12 treatments.
£594
Terms and Conditions
1. The Initial course of 6 treatments must be paid in full at the first treatment of the series.
2. The series of treatment must be concluded within two months, for the Initial course of Treatment, Subsequent Package must be used within one year and one year for the Friends & Family plan.
3. Any fee increase during the lifetime of an individual Prepayment plan will not be applied.
4. Should, for any reason, at either yours or our instigation, the full series of treatment not be completed within the relevant time frame, the balance owing will be calculated as follows. The total amount due will be re-calculated, as if the prepayments plan had not been taken and any balanced returned. e.g. F&F plan stopped after seven treatments. £385 due (7 @ £55/treatment) result in return of £112.
5. Packages are not available to children under 18 years of age.
just click below to give us a call and our reception team will make sure your appointment gets booked in for you as soon as possible!
an award winning standard of care
We hold the Royal College of Chiropractors quality mark that recognises the excellence in all aspects of patient care.  We are also registered members of both the British Chiropractic Association and the General Chiropractic Council.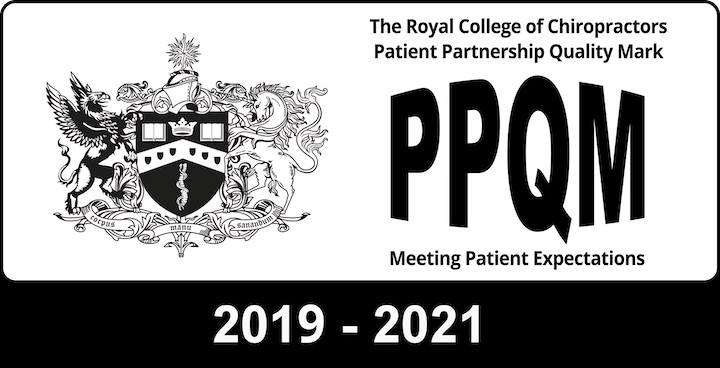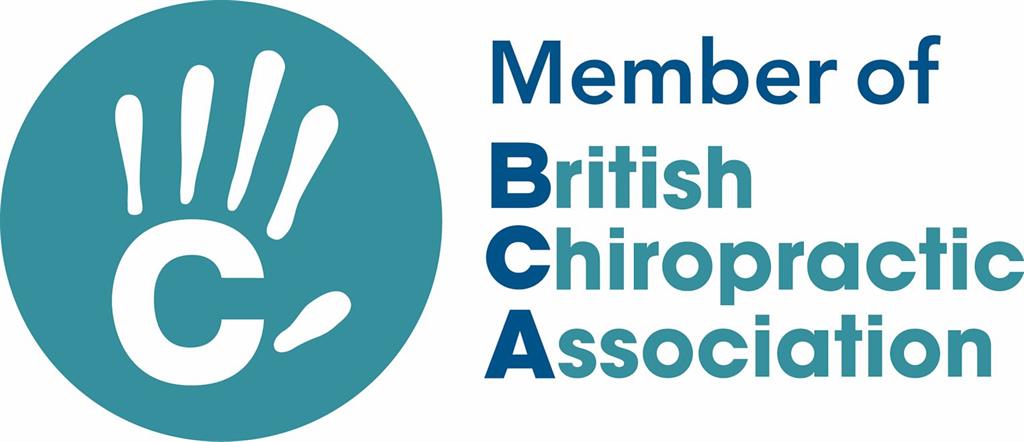 Instinct Gym and Wellbeing
Instinct Gym and Wellbeing
78 High Street
Tarporley
CW6 0AT
Get In Touch
For general enquiries please use the contact form, or if you're ready to book an appointment call us on 07958 077344 during office hours.
Instinct Gym and Wellbeing
78 High Street
Tarporley
CW6 0AT
Opening Hours
| | |
| --- | --- |
| Monday | 9am – 6pm |
| Tuesday | 9am – 5pm |
| Wednesday | 9am – 5pm |
| Thursday | 9am – 6pm |
| Friday | 9am – 1pm |
Registered in England and Wales No: 4032574. For details on privacy & CCTV policy please click here. Copyright The Centre for Positive Health Ltd. 2020.