Shropshire Shockwave is based at the Centre for Positive Health in Wellington, Telford. The Shockwave clinic is run by Charlie who has specific training with shockwave therapy and expertise in treating a variety of conditions which may not have responded to previous treatment methods.
Shockwave Therapy is a treatment which encourages healing in tendons, ligaments, and the connective tissue of the body. It has been used widely  in the manual therapy and sporting communities for more than 30 years. Shockwave uses sound pulses to stimulate poorly healing tissues, encouraging blood flow and promoting the natural healing processes of the body.
Shockwave Therapy is recommended for the treatment of longer-term conditions which have not responded to other forms of treatment. The therapy has been well studied and is a safe, effective and non-invasive treatment option for conditions which have been deemed appropriate by the National Institute for Clinical Excellence.
WHAT CAN SHOCKWAVE THERAPY HELP?
There is good evidence that the majority of patients who present with these conditions, benefit greatly from shockwave therapy:
PLANTAR FASCIITIS
ACHILLES TENDONITIS
GOLFERS & TENNIS ELBOW
FROZEN SHOULDER
SHOULDER IMPINGEMENT
KNEE PAIN
LATERAL HIP PAIN
SHIN SPLINTS
There are a range of other conditions shockwave therapy can treat including: Carpal Tunnel Syndrome, Dupuytren's Contracture and Trigger Finger.
If you would like further information please email shockwave@c4ph.co.uk 
further information
Children under 18 years of age receive 25% discount on treatment fees.
We also offer two treatment & payment plans as per the following information:
do not delete (code)
Treatment & payment plan options
ACUTE CONDITION (under 3 months)
Including your initial series of 3 treatments, at home exercises, and a 3 week follow up appointment.
£180
CHRONIC CONDITION (over 3 months) 
Including your initial series of 6 treatments, at home exercises and a 6 week follow up appointment.
£360
SUBSEQUENT PACKAGES
If required, your Chiropractor may prescribe additional packages of care to fully recover. These will be charged as above
PLEASE NOTE:

Late cancellations and missed appointments – these deny others care and increase our overheads unnecessarily. A minimum of one working day is required for cancellations/alterations – we reserve the right to charge when this is not provided.
Why not take advantage of our reminder service – just ask reception.
Terms and Conditions
1. The Initial course of 3 or 6 treatments must be paid for in full at the first treatment of the series.
2. Any fee increase during the lifetime of an individual Prepayment plan will not be applied.

3. There is no refund for missed appointments or late cancellations which are not re-booked the same week
4. Packages are not available to children under 18 years of age.
just click below to give us a call and our reception team will make sure your appointment gets booked in for you as soon as possible!
an award winning standard of care
We hold the Royal College of Chiropractors quality mark that recognises the excellence in all aspects of patient care.  We are also registered members of both the British Chiropractic Association and the General Chiropractic Council.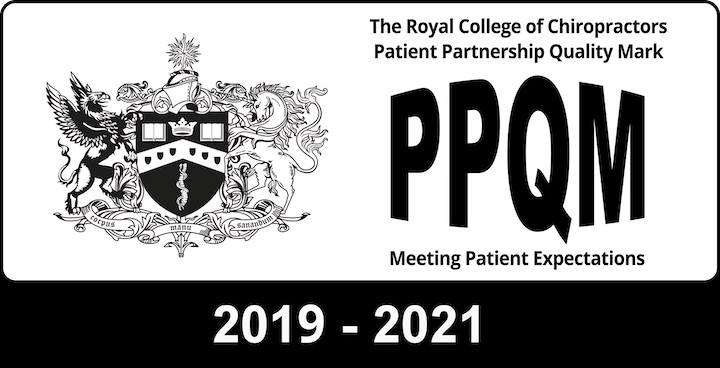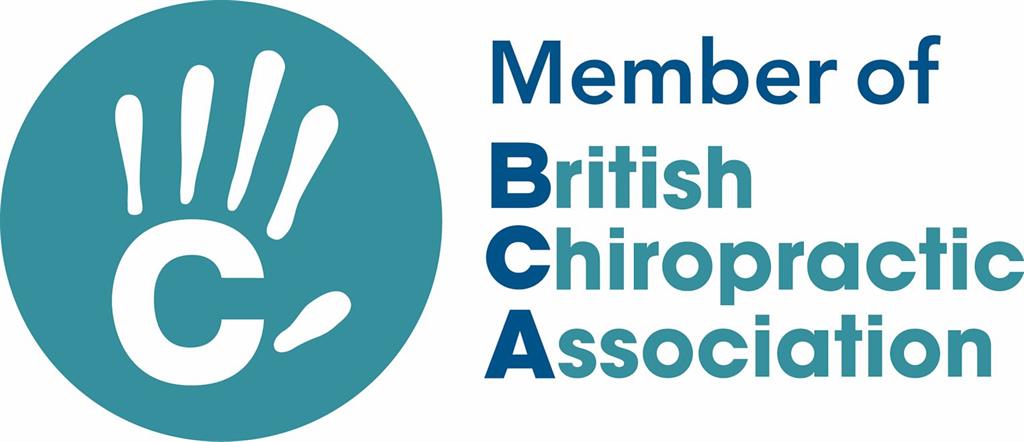 Get In Touch
For general enquiries please use the contact form, or if you're ready to book an appointment call us on 01952 242596 during office hours.
Centre For Positive Health
13 Whitchurch Road
Wellington, Telford
TF1 3DS
Clinic Hours
| | |
| --- | --- |
| Monday | 9am - 6pm |
| Tuesday | 9am - 6pm |
| Wednesday | 9am - 6pm |
| Thursday | 9am - 6pm |
| Friday | 9am - 1pm |
Registered in England and Wales No: 4032574. For details on privacy & CCTV policy please click here. Copyright The Centre for Positive Health Ltd. 2020.