As we go through life, we pick up various knocks, sprains and strains. Usually our bodies bounce back, but sometimes we don't recover fully and the way we sit, stand or move around can change. It's these changes – we call them compensations – that can cause problems over time.
This is why, when you come to us in pain, it's important to get to the root cause – so we don't just help you get better, we help you stay better too.
By looking at the way your body moves, we can identify the problem areas and by adjusting your joints in these areas we can help relieve pain and improve mobility. Our ultimate aim is to get your body working as well as it can – so the problems don't return and you're able to make the most of life.
OUR APPROACH
Our 3 step approach allows us to understand the cause and deliver effective treatment…
1. Consultation – book a New Patient Consultation. After completing a short online questionnaire, one of our Chiropractors will call to discuss your suitability for Chiropractic care and answer any questions you may have. 
2. Examination and Report of Findings – your chiropractor will examine you and explain what is wrong, together the root cause and a treatment plan, specific to your needs.
3. Treatment – if agreed, your course of treatment will commence and further appointments confirmed. 
You're on the way to Getting Better and Staying Better…!
beginners guide to chiropractic
chiropractic fees
Please note there will be an increase affective from 11th April 2022.  
further information
Children under 18 years of age receive 25% discount on treatment fees.
We offer three prepayments plans – T&C's apply*
do not delete (code)
Prepayment plan options
INITIAL COURSE OF TREATMENT : This is available to individual New Patients and offers a discount for an
initial series of 6 treatments..
£342
SUBSEQUENT PACKAGE OF 6 : This s is available to individual patients and offers a discount for 6 treatments.
£342
FRIENDS AND FAMILY : Available to all patients to use individually or share with 'friends and/or family' and offers a discount for 12 treatments.
£648
Please note… We require 24 hours notice to amend or cancel appointments – changes or cancellations of less than 24 hours will be charged at the full rate.
Terms and Conditions
1.The Initial Course of 6 treatments must be paid for in full at the first treatment of the series.
2. The series of treatment must be concluded within two months, for the Initial course of Treatment, Subsequent and Friends & Family prepayment plans must be used within one year.
3. Any fee increase during the lifetime of an individual Prepayment plan will not be applied
4. Should, for any reason, at either yours or our instigation, the full series of treatment not be completed within the relevant time frame, the balance owing will be calculated as follows. The total amount due will be re-calculated, as if the prepayment plan had not been taken and any balance returned. e.g. F&F plan stopped after 7 treatments. £420 due (7 @£60/treatment) result in return of £228.
5. Prepayment plans are not available to children under 18 years of age.
just click below to give us a call and our reception team will make sure your appointment gets booked in for you as soon as possible!
an award winning standard of care
We hold the Royal College of Chiropractors quality mark that recognises the excellence in all aspects of patient care.  We are also registered members of both the British Chiropractic Association and the General Chiropractic Council.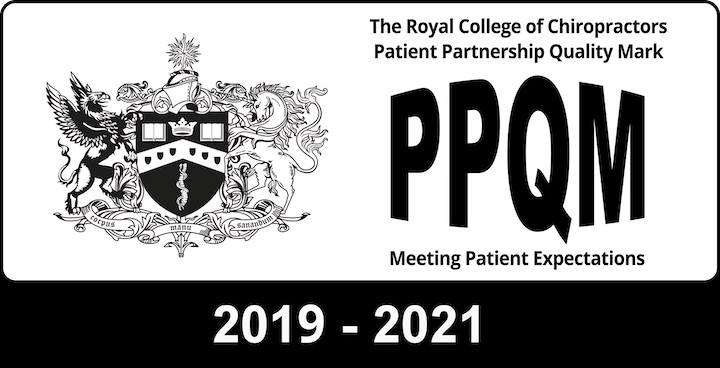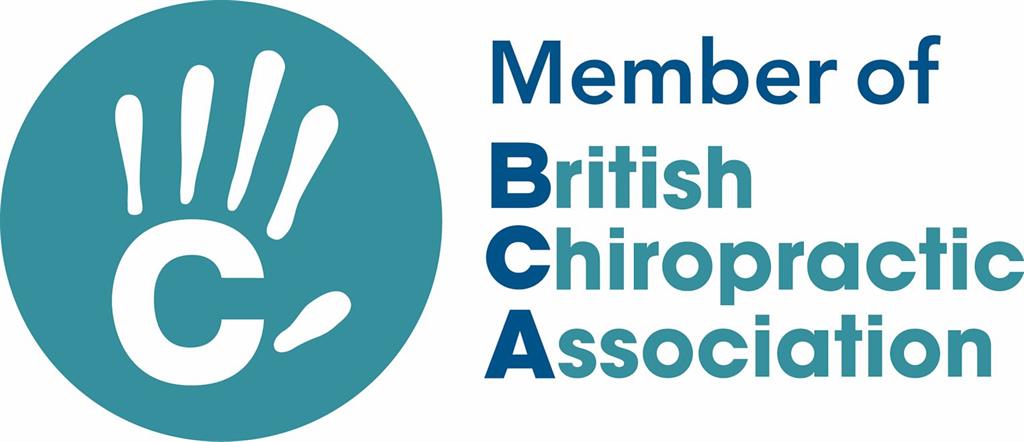 Get In Touch
For general enquiries please use the contact form, or if you're ready to book an appointment call us on 01952 242596 during office hours.
Centre For Positive Health
13 Whitchurch Road
Wellington, Telford
TF1 3DS
Clinic Hours
| | |
| --- | --- |
| Monday | 9am - 6pm |
| Tuesday | 9am - 6pm |
| Wednesday | 9am - 6pm |
| Thursday | 9am - 6pm |
| Friday | 9am - 1pm |
Registered in England and Wales No: 4032574. For details on privacy & CCTV policy please click here. Copyright The Centre for Positive Health Ltd. 2020.